About Little Gypsie Boutique
Hi!,  My name is Allison & this is my daughter Kenley.
WELCOME to our little shop!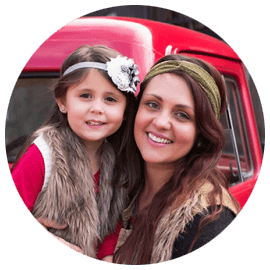 Here at Little Gypsie Boutique you will find an eclectic mix of bohemian inspired items, handmade headbands, oversized jewels, maxis that will make any hippie's heart happy, kimonos that will rock your world & a whole lot more! We love shopping small & handmade, so you will always find a selection of unique gifts in store & online too!
Little Gypsie Boutique is located in the heart of Historic Downtown Noblesville Indiana. The boutique is a short drive from Carmel, Fishers, Westfield and most of Hamilton County.
So what's a "Gypsie" to us? … It's a barefoot, flowers in her hair, free spirited, sweet soul who radiates positive vibes & has a love for fashion.
Our hope is that you will each find something from our shop that reflects your inner beauty & your unique individuality.
Here's to happy shopping! Check back with us weekly for New Arrivals!
Thanks for stopping by our little shop!